My opinion for wt decks we should use is :
1) E-dragons we know that this deck is one the best in the world and it is powerful with Big-Eye or Machina Plane but they can be stopped by Verz .
2) Evillswarm (Verz) : this is the best deck anti-meta deck we should use it because it stops special summons of 5 level and up cuz of ophion and if we make a gd recipe we could win with verz easy but they can be beated by constellars ( if u have a gd recipe u won't have any problems) also it is a gd meta deck .
3) Constellars can beat verz so it would be a gd idea for us to use that deck too.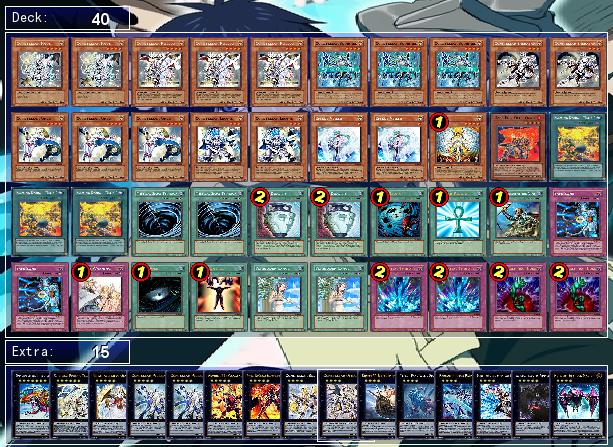 Wrote by Jaden.Yuki447
Deck Maded by Ultraviolet